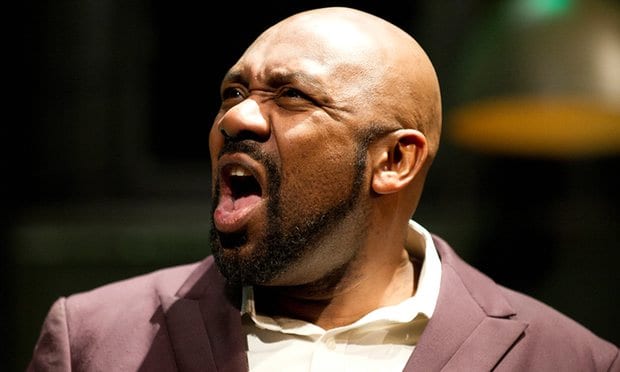 Finding a twin for Lenny Henry: a casting director's take on Shakespeare
Casting Shakespeare is a complex business. Casting directors work with the play's director, trying to get inside their head as they get to grips with the play. Some directors have a very clear idea of what they're after, or have a particular actor in mind – you're not going to do Hamlet without knowing who your Hamlet is, the same with King Lear. But other directors might be more open to ideas and want us in the casting department to help prompt them. You're trying to respond to what their concept is, and make it come alive.
With The Comedy of Errors, obviously that gets a bit more complicated. Shakespeare has a thing about twins, most obviously in Twelfth Night, but in Errors the idea is ramped up so it's almost deliberately crazy: two sets of identical twins, two of whom are masters (both called Antipholus), the others servants (both called Dromio). The two pairs get separated, and then everyone ends up in the same place and they are all continually mistaken for one other. I've lost count of how many times I've seen the play since I became a casting director, and I do think it's better when the twins look alike. Of course it's a willing suspension of disbelief, but Shakespeare is asking the audience to believe they are twins, and if you manage it, that increases the audience's enjoyment.
Originally published on theguardian.com. Read the full article here.