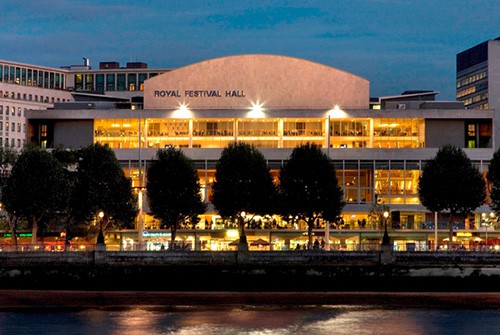 September 2, 2015
In
News
Southbank Centre gains £5m Lottery cash for facelift
London's Southbank Centre has been awarded almost £5 million from the Heritage Lottery Fund towards a major overhaul of several of its cultural spaces.
The organisation has also launched a funding appeal to raise the remaining £3.9 million for the repairs and maintenance programme, which is expected to cost £25 million in total.
The project, which has already received £16.7 million from Arts Council England, will refurbish two of the Southbank's auditoria – the Queen Elizabeth Hall and the Purcell Room – as well as the Hayward Gallery.
Plans for the refurbishment have been in the pipeline since 2013 but were stalled last year after part of the proposals, which sought to create new arts and education spaces, fell through.
The original plans would have meant relocating the skate park currently beneath the Southbank, a move which was opposed by the mayor of London.
Under the restoration plans for the Southbank's existing buildings, both the Queen Elizabeth Hall and the Purcell Room will have restored seats, walls, floors and ceilings, as well as new and upgraded technical facilities.
Access for audiences and artists will also be improved and more accessible dressing rooms will be installed.
Both spaces, along with the Hayward Gallery, are due to close on September 21 for two years while the works take place.
The Hayward will benefit from a new glass pyramid roof to increase natural light and return the upper galleries to their original height.
Stuart Hobley, head of HLF London, said: "The South Bank is one of London's most vibrant and popular riverside areas. With the help of nearly £5 million of National Lottery players' money, the Southbank Centre will be able to start conservation work and also give its historic archive a complete overhaul."
The maintenance plans also include upgrading the building's services such as heating, ventilation, lighting – including specialist stage lighting – security systems and IT cabling.
These measures are designed to improve the environmental performance of the buildings and minimise energy consumption.
The buildings are expected to reopen in 2017.
Originally published in The Stage on Sep 1, 2015 – View original article